Happy weekend my friends!  Our last weekend of baseball is upon us which means things will finally slow down a bit.  My son has had games almost every Saturday and Sunday for two months now.  At three hours per game (warm ups and game time), that eats up a lot of our weekend time.  While I love watching him and his teammates play, I am happy that we will have a little break for a few months before spring baseball starts up.
For full transparency this post contains affiliate links, meaning, I may earn a small commission if you happen to click on a link and make a purchase (at no cost to you).  It also allows me to see what things you are interested in and helps me create future relevant posts.  These small commissions help support my blog (and my kids' never ending snacking habits!), so please know that I really appreciate you following along!
Fall Sweaters
In between all these baseball games I have however, found time to go to Target.  You can always make time for Target runs, right??  I've been on the hunt for cozy fall sweaters that I can wear as the weather gets colder.  Since Target is the only store I have had time to set foot in lately, I'm excited to share some of my top fall sweaters with you.  Recently I shared two of my favorite Target finds for fall in my October Friday Favorites post, this blush suede jacket and pullover leopard sweater. Both are great layering pieces, as are several of the other sweaters I listed below.
Pullover Sweaters
This leopard print pullover sweater is one of my favorite recent Target purchases.  It is pretty versatile – you can wear it with jeans and booties or dress it up a little more.  Right now I love it underneath my suede blush jacket that I also purchased from Target.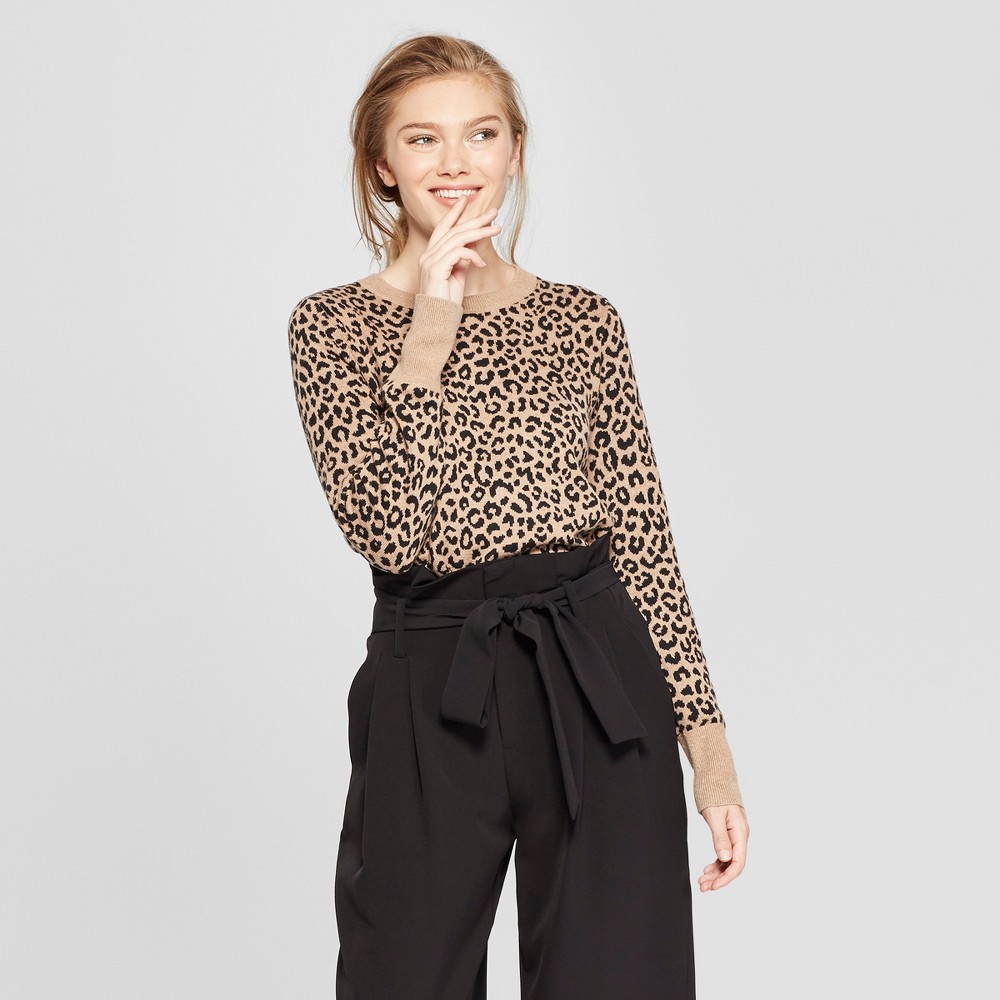 I tried this chenille cable pullover on in the store and it was so incredibly soft!   It is not fitted, rather a little more square shaped and slightly oversized, but not too much so.  My Target didn't carry the size I needed though so will need to order this one online. It also comes in a couple other colors.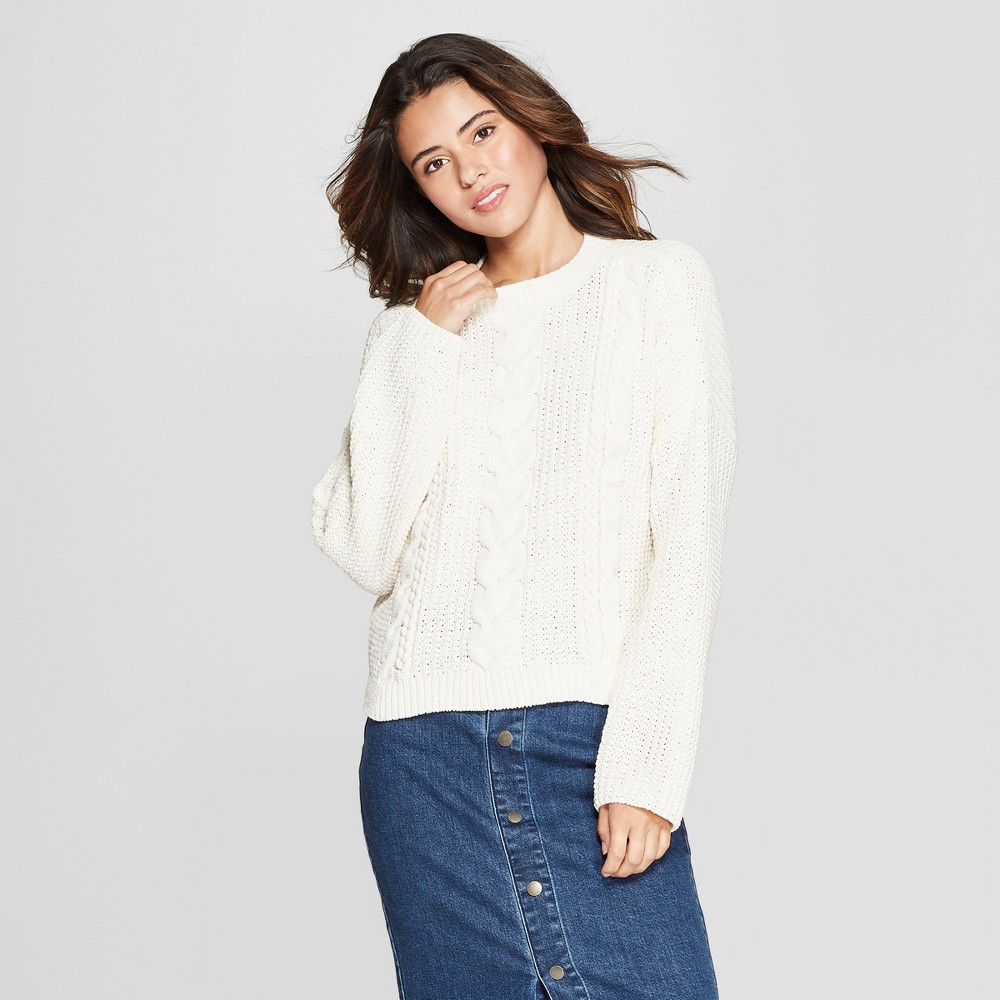 One thing I noticed is that the woman's clothing section in Target has a lot of purple right now.  So if purple is your color, head on over!  In addition to purple, this v-neck pullover sweater  also comes in cream, green, and a marled black.  I loved the purple because it also has a little bit of metallic purple thread running through it (hard to tell in the picture).  Again this is another fall sweater that you can throw on with jeans and booties (which is pretty much a staple for this busy mama), or dress up a little more for work.  One of my favorite fall sweaters!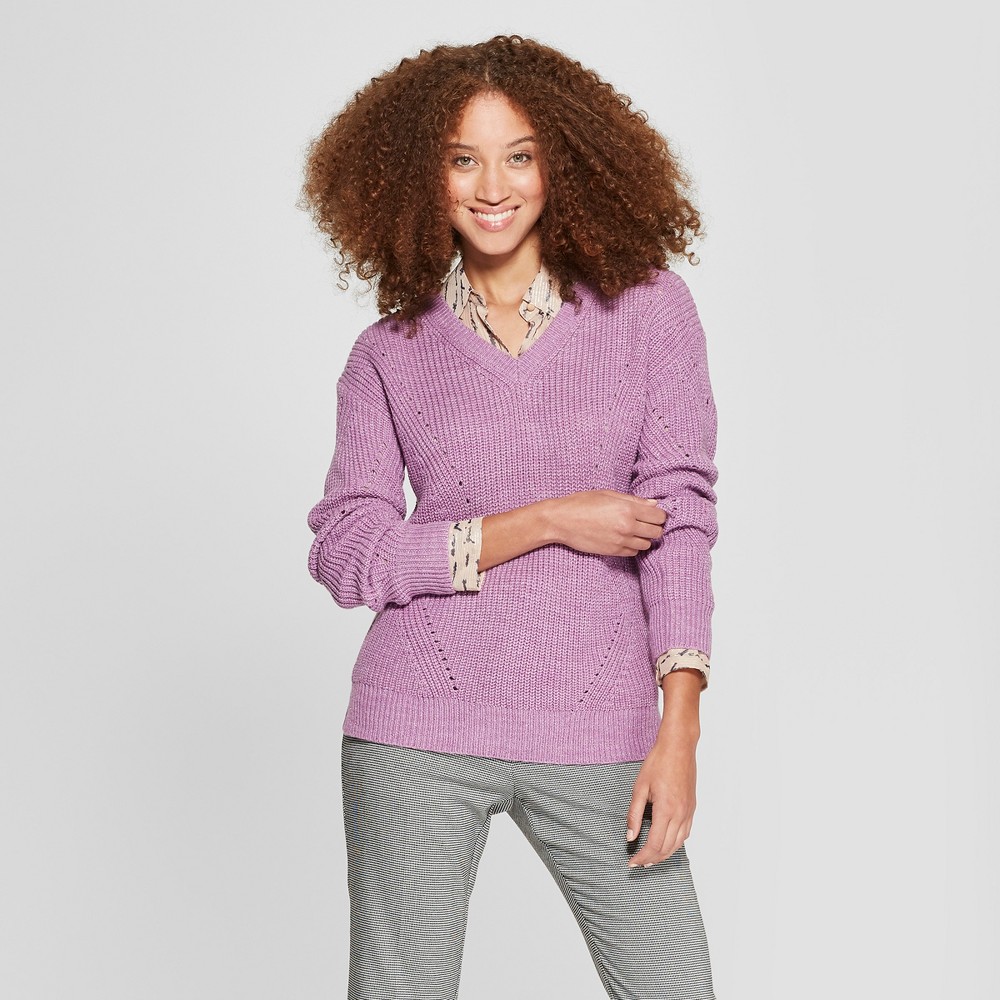 The opening in the back with a layer of lace of this cranberry pullover sweater is what totally sold me on it.  Definitely a detail I haven't seen before.  So pretty!  A great color for the upcoming holidays too.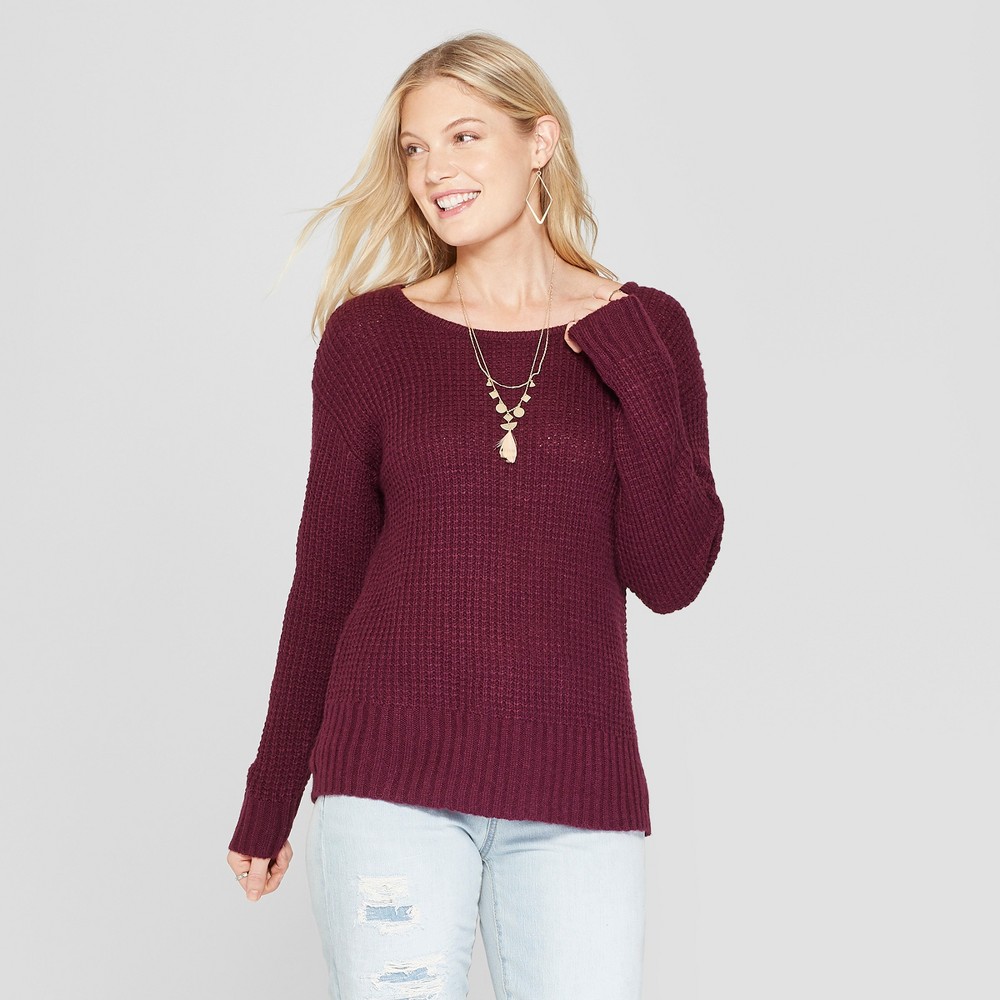 Last year I bought a sweater similar to this one.  Olive green is one of the colors I am really drawn too right now, so if you see me wearing it on repeat, you will know why!  This pullover sweater in olive is a great basic to throw on while you are running around to a million different kid activities on the weekends.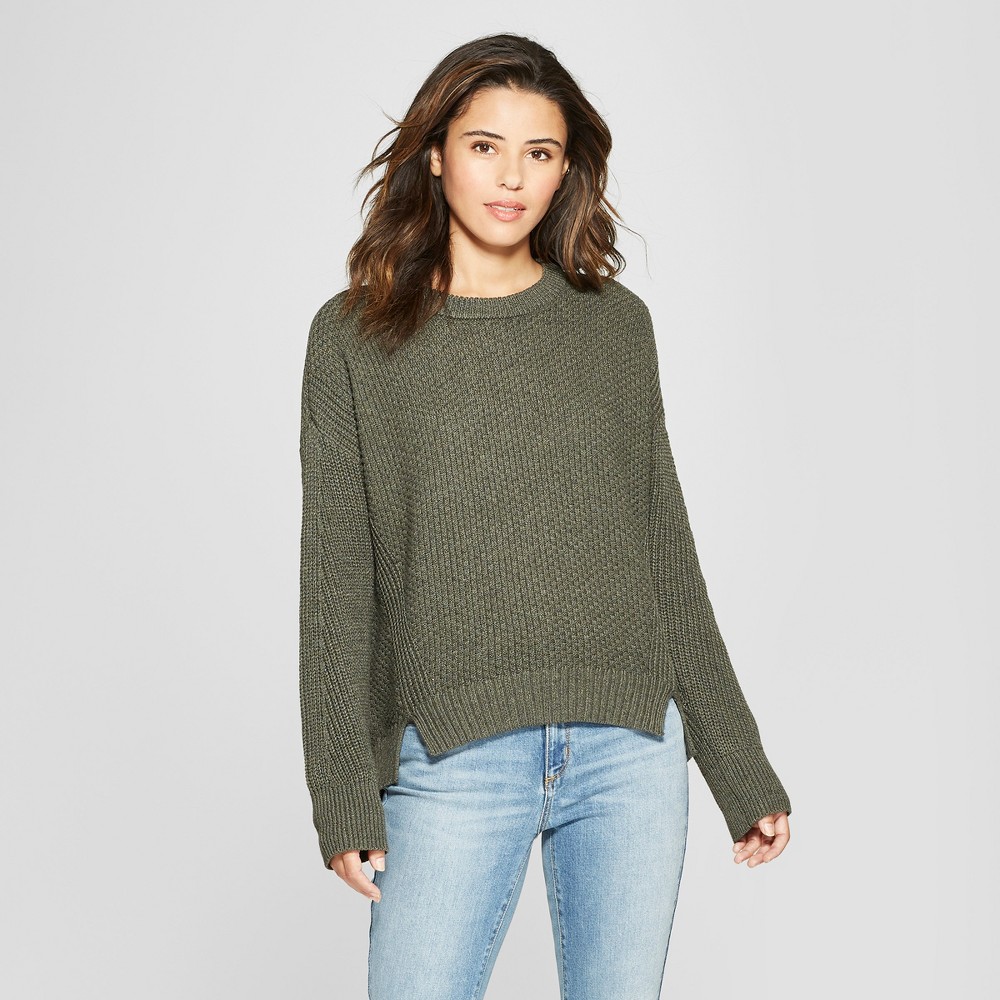 Turtleneck Sweaters
When the rain really starts coming down around here, I love nothing more than pulling on a cozy turtleneck sweater, black leggings and calling it good for the day.  The sweater is pretty long, so it will cover your booty, and comes in six other colors. Also has received great reviews online.
I think that this bell sleeved cropped turtleneck is just so pretty!  I love the bell sleeves and the thicker turtleneck.  My store didn't carry this one, but it is stocked in all sizes online.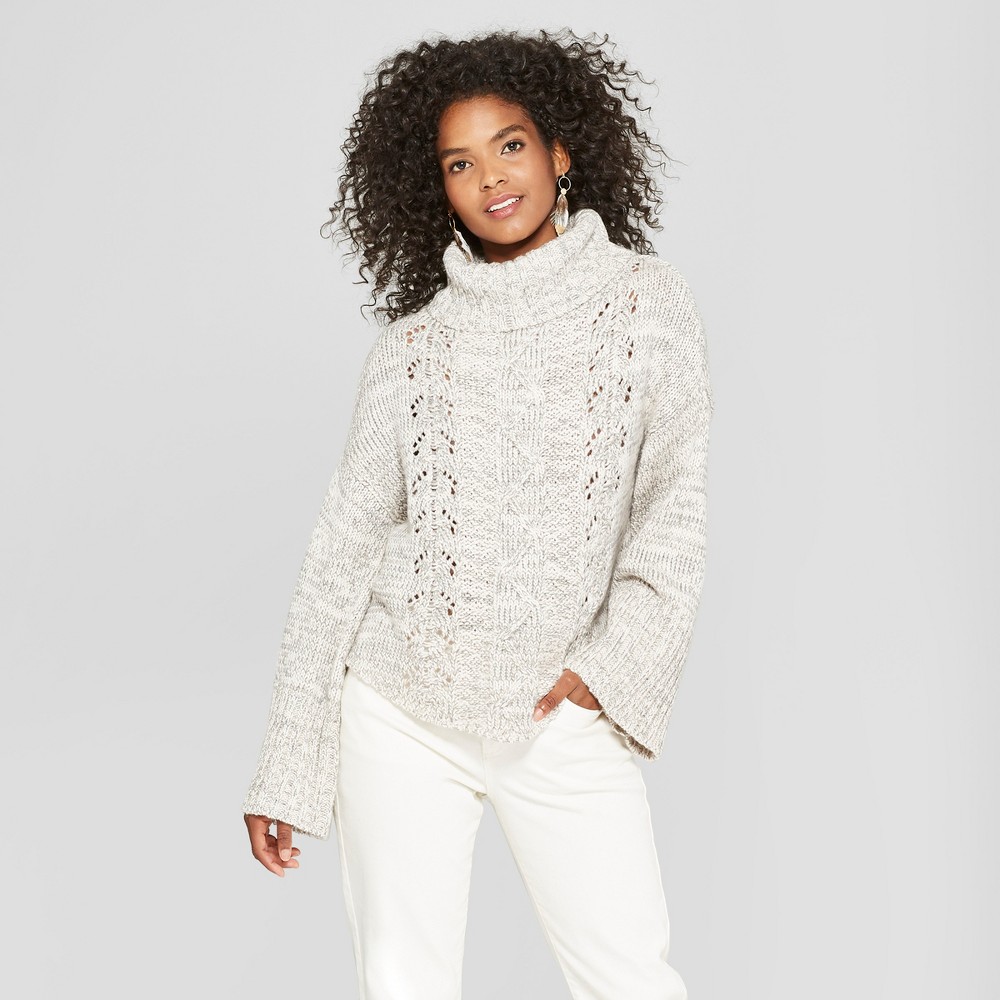 Cardigan Sweaters
Raise your hand if you have too many cardigan sweaters in your closet and probably shouldn't buy anymore?  Guilty!! Cardigans are one of my favorite pieces year round because they are so easy to wear.  With so many different colors, fabrics, and styles, it is easy to buy too many! 😉
The cabled knit on this open cable cardigan makes it stand out from your typical cardigan.  You can dress it up with a blouse or pair it with a t-shirt for a more casual look.  The sweater comes in four colors, but this camel color is my favorite.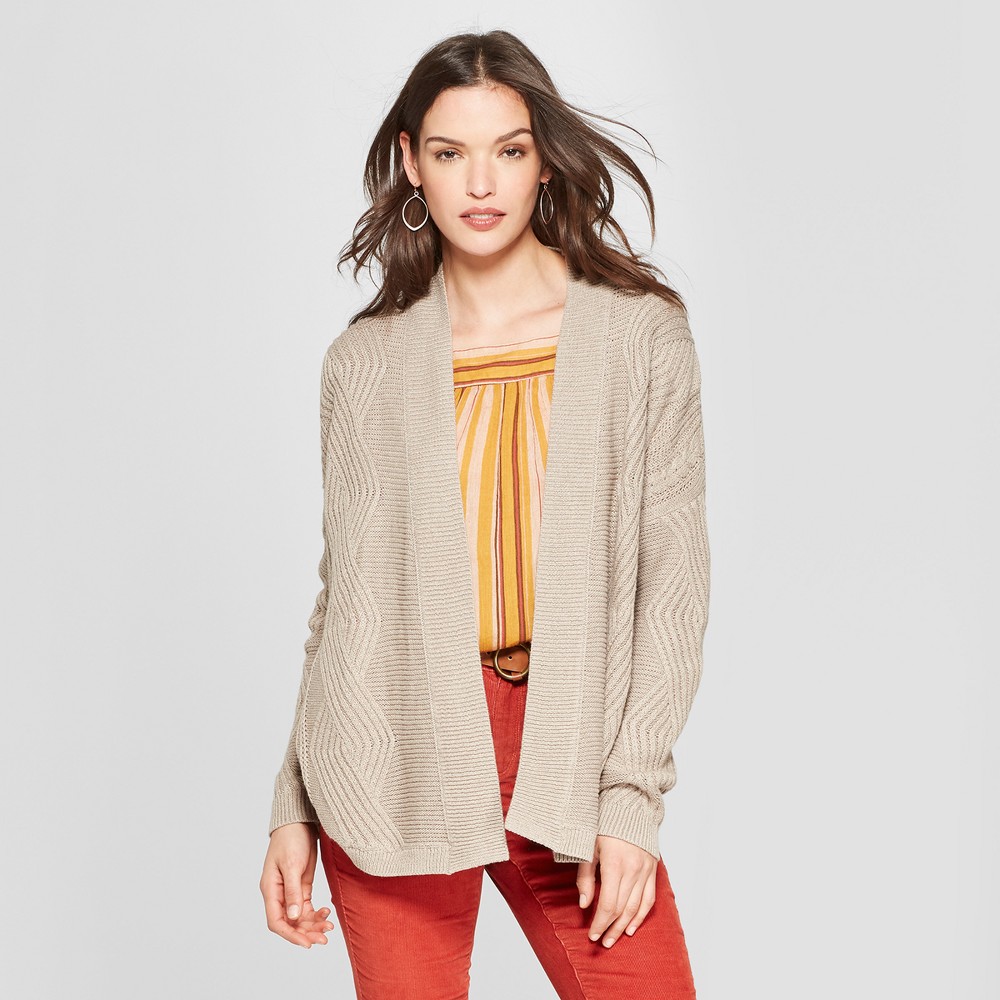 What is it about faux fur that just gets me?  This long sleeved button up cardigan with faux fur and hoodie is one I will have to order. My Target didn't have it in stock so I will be ordering it. The description says that it has a zip collar, so I am wondering if the faux fur detaches. Will keep you posted!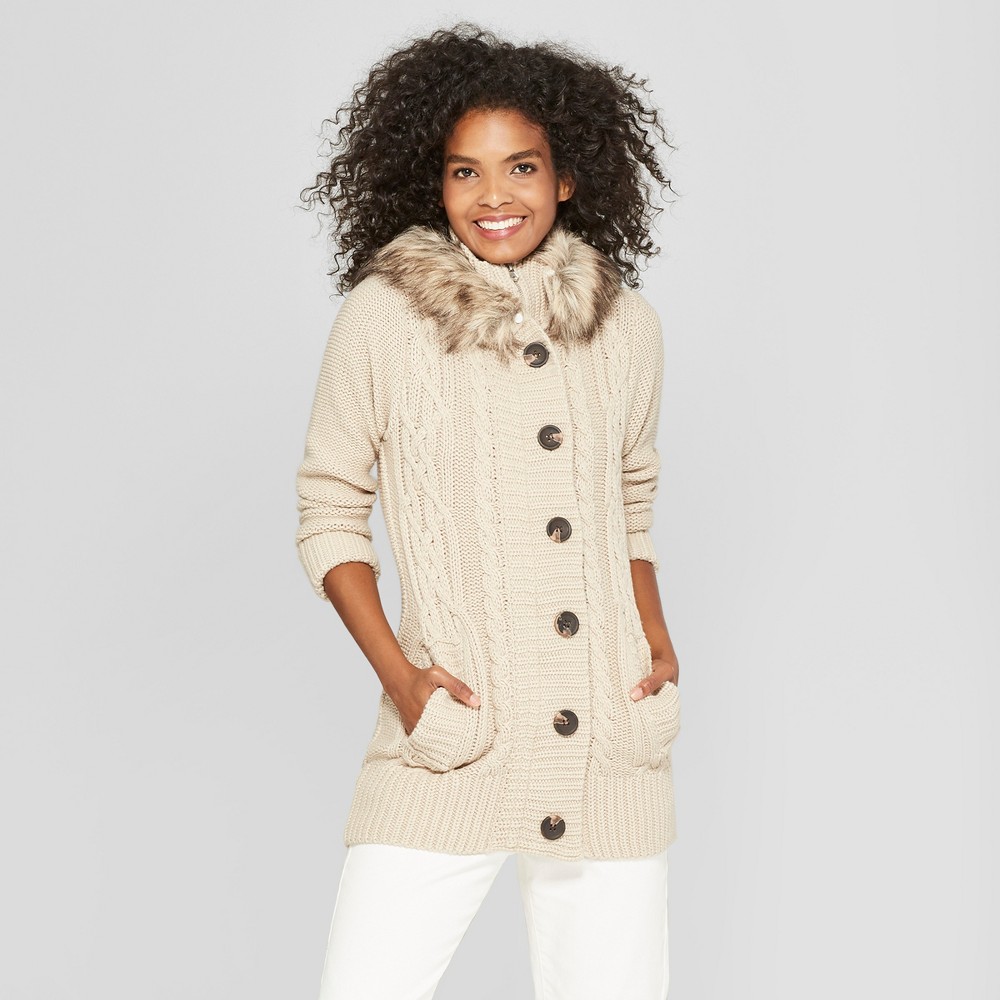 I've said it before and I will say it again.  I am such a sucker for stripes. If you love them as much as I do, this cream and black striped cardigan might just be for you!  The cardi has great reviews and is easy to layer over so many things.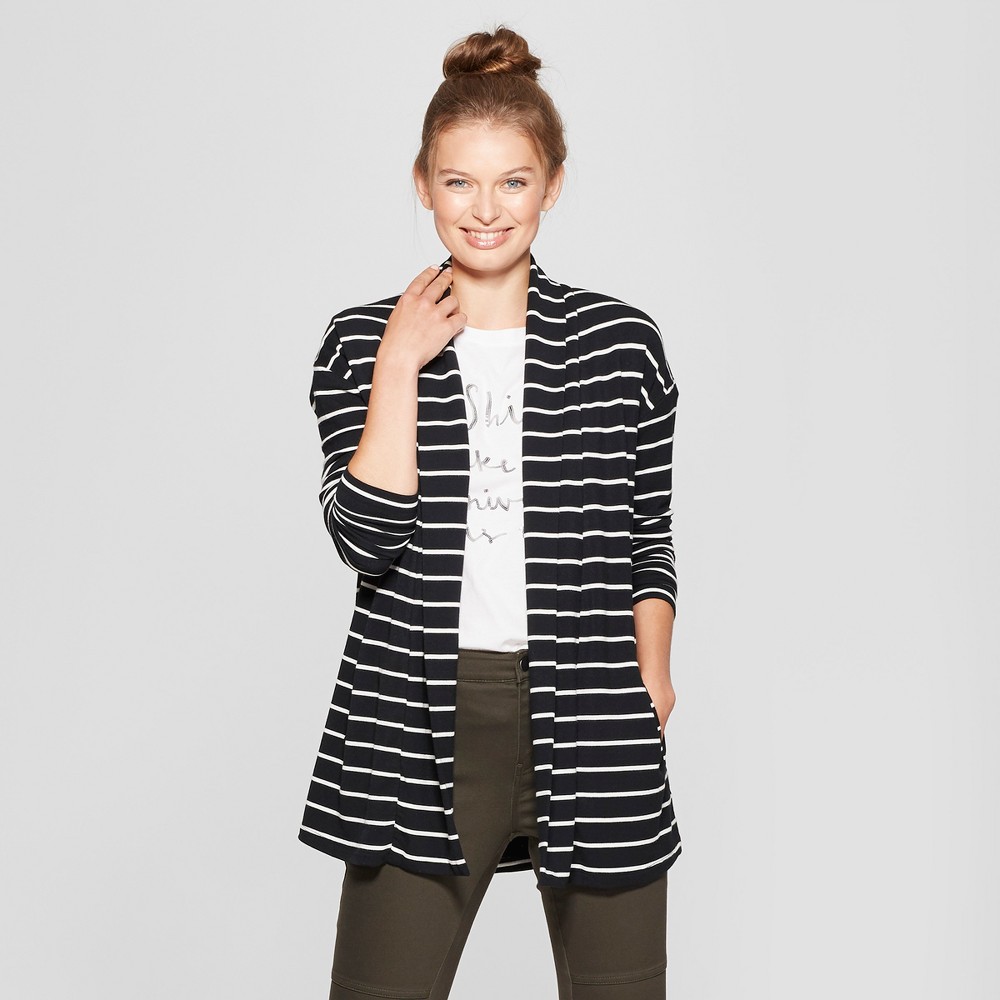 I went back and forth on this geometric print cardigan sweater because it is very different than anything that I have in my closet.  Which is exactly why I like it too!  We need to take risks in fashion though right?  I am going to go outside my comfort zone here and order this one.  Looks amazingly cozy too!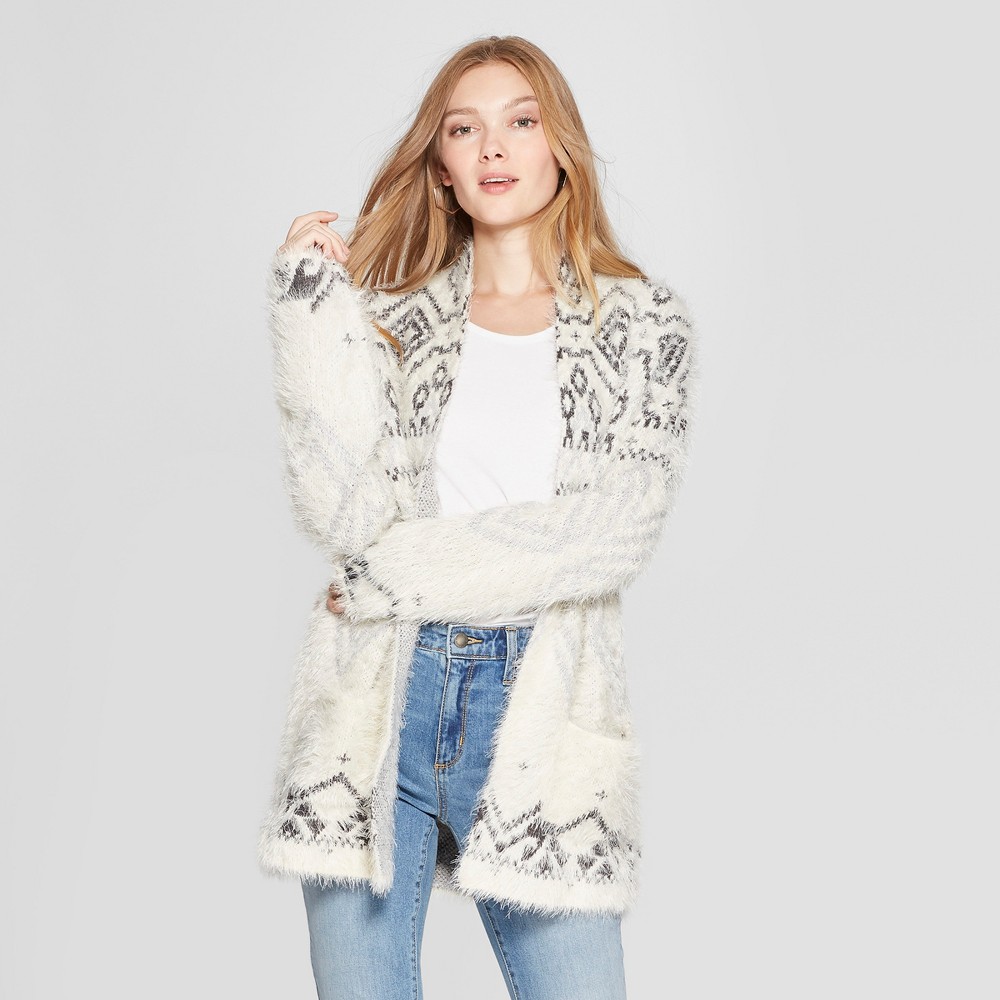 Ponchos
While this is technically a sweatshirt, this fleece sweatshirt poncho has cozy written all over it!  Perfect for those fall and winter days where you just want to curl up on the couch with your kiddos or significant other and watch a movie!  Unfortunately this poncho is not part of the buy one get one free sale, but it is still under $30!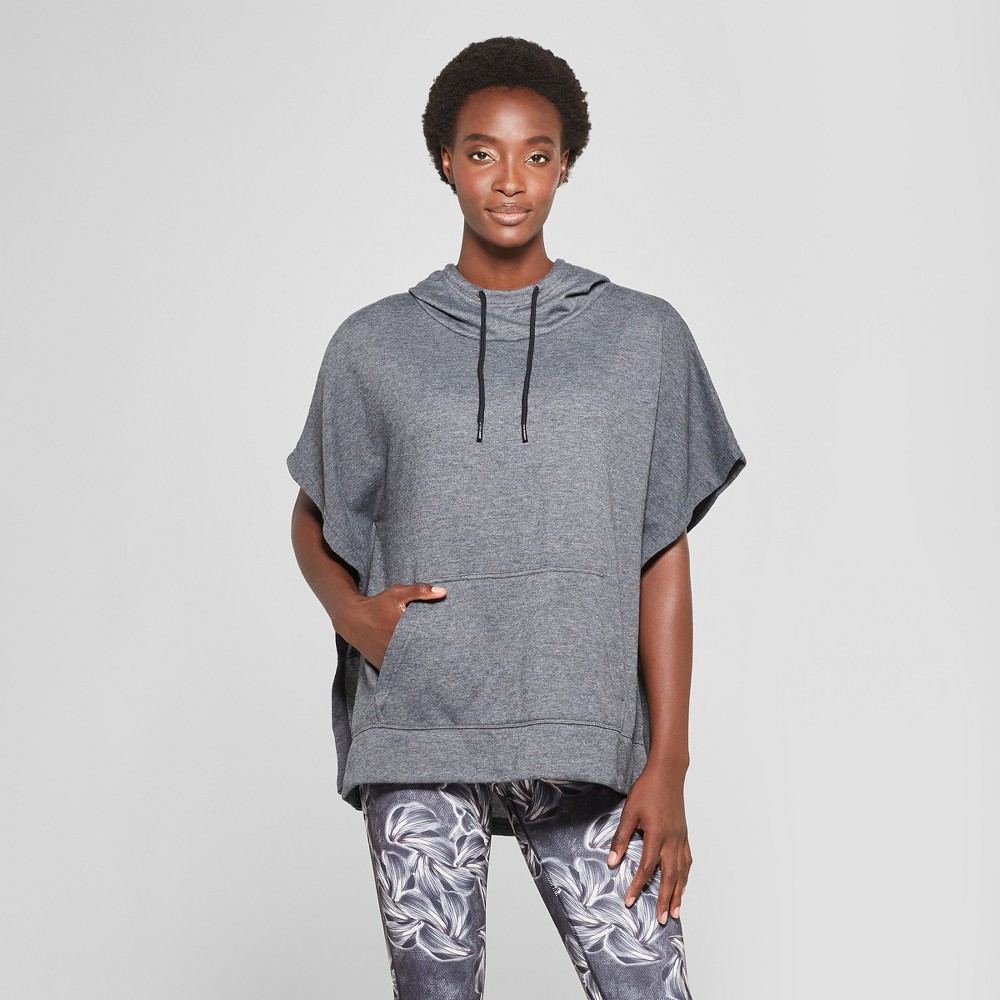 Would love to hear about any fall sweaters that you have recently found and love.  Do you ever purchase clothing at Target?  As we move deeper into fall and winter is approaching, my thoughts are on making sure I stay warm and cozy as the temperature drops.
Enjoy the rest of your weekend!