Cozy gifts are some of my very favorite gifts to give and receive.  I love anything that I can snuggle up in all winter long. Although I am always cold, so you can find me cuddled up in cozy clothes during the summer months too.  Darn air conditioning! Below are a few of my current favorite cozy gifts this holiday season.  If you have a mom, sister, friend, or daughter who loves all things warm and cozy, keep reading!
For full transparency this post contains affiliate links, meaning, I may earn a small commission if you happen to click on a link and make a purchase (at no cost to you).  It also allows me to see what things you are interested in and helps me create future relevant posts.  These small commissions help support my blog (and my kids' never ending snacking habits!), so please know that I really appreciate you following along!
Cozy Socks
One of my favorite cozy gifts are socks!  These UGG socks are highly rated. I am pretty much sold on the pom poms alone! So cute!  If you have been following me for a while you know that I am obsessed with anything blush colored, so while these are my favorites, they also come in other colors.  You can also find these UGG socks on Amazon if you are trying to do one stop shopping.

A more budget friendly option are these cozy socks by Barefoot Dreams.  Kind of feels like you are walking on a cloud.  They are so soft!  Amazon really does carry everything!
Even more budget friendly are these snuggly socks from Old Navy.  Available in lots of colors and patterns.  Perfect stocking stuffers too!
Cardigans
Speaking of Barefoot Dreams, while this cardigan is a splurge, it is definitely worth it! I have it in grey and love how soft and cozy it is.  It also comes in a handful of other neutral colors.

I bought this pink Leith Cardigan during the Nordstrom Anniversary sale and love it!  Comes in several different colors and is a great layering piece.

Finally, I have been wearing
this furry cardigan
from none other than Target!  It is different than anything else I have in my closet, but that is one reason I like it so much.  I also love the two front pockets. Perfect home for all of the little random trinkets my three year old hands to me!  😉
Target has had some really cute pieces lately, so if you haven't stopped by there lately I encourage you to do so!
Snuggly Slippers
I wear slippers around my house every day, and yes, even most days in the summer.  What can I say?  I love being toasty warm!  These J.Crew slippers come in five different colors including a bright pink neon. Right now they are on sale for under $20!
My daughter steals these UGG slippers of mine all of the time.  For good reason, they are pretty amazing.  But when did she become old enough that we can share footwear? Once her feet stop growing I will have to buy her a pair of her own.  Not ready to do that yet since they are a splurge.  😉 I have had mine for two years and while they aren't quite as soft as they were straight out of the box, are still really cozy.

Cozy Blankets
I'm gifting this cozy blanket to several people this year. Stocked up during the Nordstrom Anniversary Sale. Lots of colors to choose from, as well as some basic neutrals. You will probably end up wanting one for your home too!
The blanket from Pottery Barn is definitely a splurge, but I felt it in store the other day and could have literally curled up in it and plopped down on their couch in the middle of the store.  There are those darling pom poms again too.  This blanket screams winter!

Cozy Karma
I actually stalked this cozy sweatshirt for two years before I found it in my size and decided it was going under the tree for me this year.  It is definitely a splurge, but I have a different sweatshirt from Athleta and I wear it all of the time.  These are too good to pass up!  I sized down in this top because I wanted it fitted, but could have probably gone with my normal size for a looser fit.  Had such a hard time deciding on the color. Plum or oatmeal with the rose gold zipper were my favorites, but it also comes in mauve, navy, grey and black.  Athleta does have 20% off codes occasionally, but this sweatshirt sells out really fast.  I did notice that around Thanksgiving they had restocked, so keep checking back if you don't see your size/color combo.
Hello Gorgeous
While this Hello Gorgeous mug may not technically be a cozy gift, it goes hand in hand with all things warm and snuggly.  My favorite mug.  I just started drinking coffee this year.  I know that sounds crazy considering how old I am AND that I have three kids, one of which is 12.  Not going to lie, my three year old and her horrible sleeping has pushed me over the edge.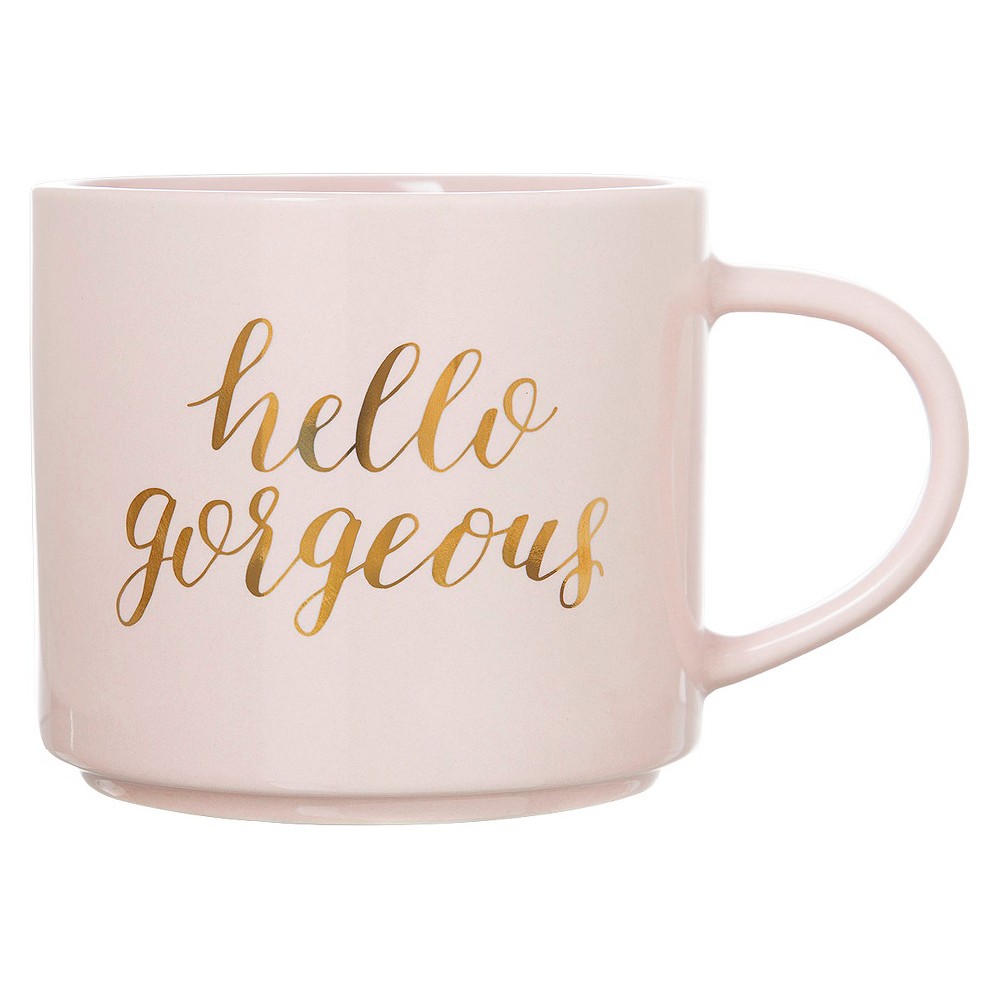 Scarves
I know not everyone is a scarf person, but personally I love them.  Scarves come in so many different styles and colors, and I think they can be the perfect way to complete an outfit! A few of my favorite places to shop for them are The Loft, Target, Old Navy, and Nordstrom.  Infinity scarves are one of my favorites because they are so EASY to throw on!  I've linked four of my favorite scarf finds below.
Recently I purchased this flannel blanket scarf and am loving it!  Not only does it keep me cozy and warm, but it also comes in 10 other colors, and has been on sale for under $20!
Pajamas
Another of my favorite cozy gifts are pajamas.  For some crazy reason though, I am always buying them for my kids, but rarely for myself.  I have found lots of cute pjs this holiday season.  These women's long sleeved soft pjs come in tons of colors/patterns and have really good reviews on Amazon. It looks like they are Prime eligible and have free returns if you need to exchange sizes.
Amazon really has some fun clothing options including Amazon Prime Wardrobe, which I recently talked about my experience with here. Definitely worth checking out!
These long sleeve pink and white floral pajamas are super cute. If you can't find the size you are looking for, Zappos also carries them.
And if you are on the hunt for Christmas pjs for your family, take a look at my list of top matching Christmas pajamas for the entire family, including a few for your pets!
I hope this list has been helpful my friends!  What are some of your favorite cozy gifts to give or receive?